Flax Wallpaper embroidered "cherry blossom"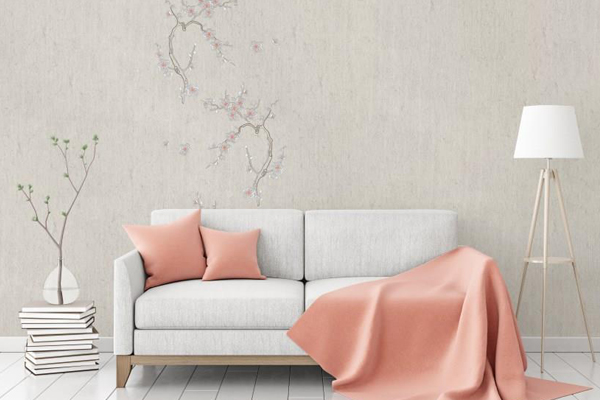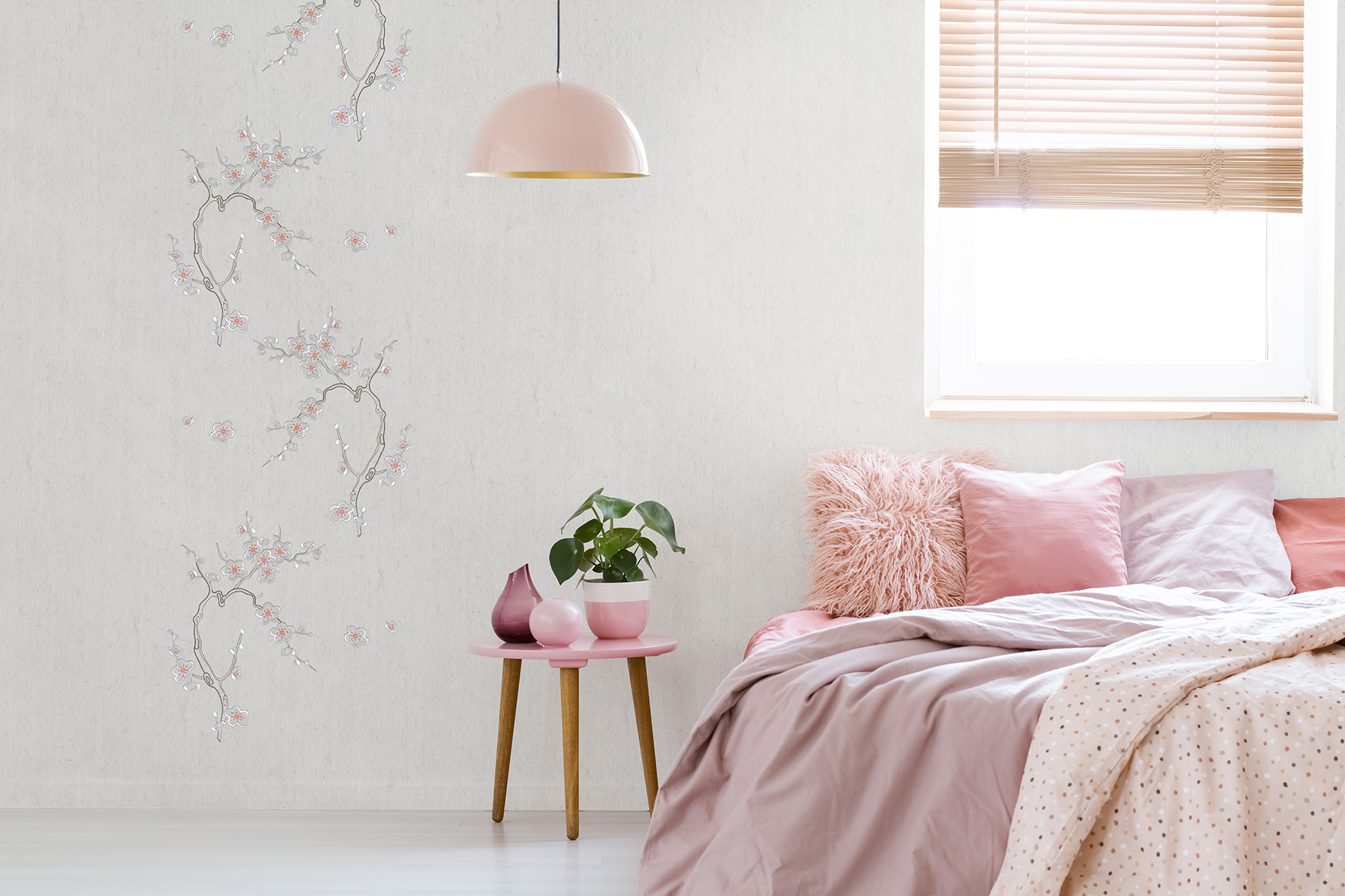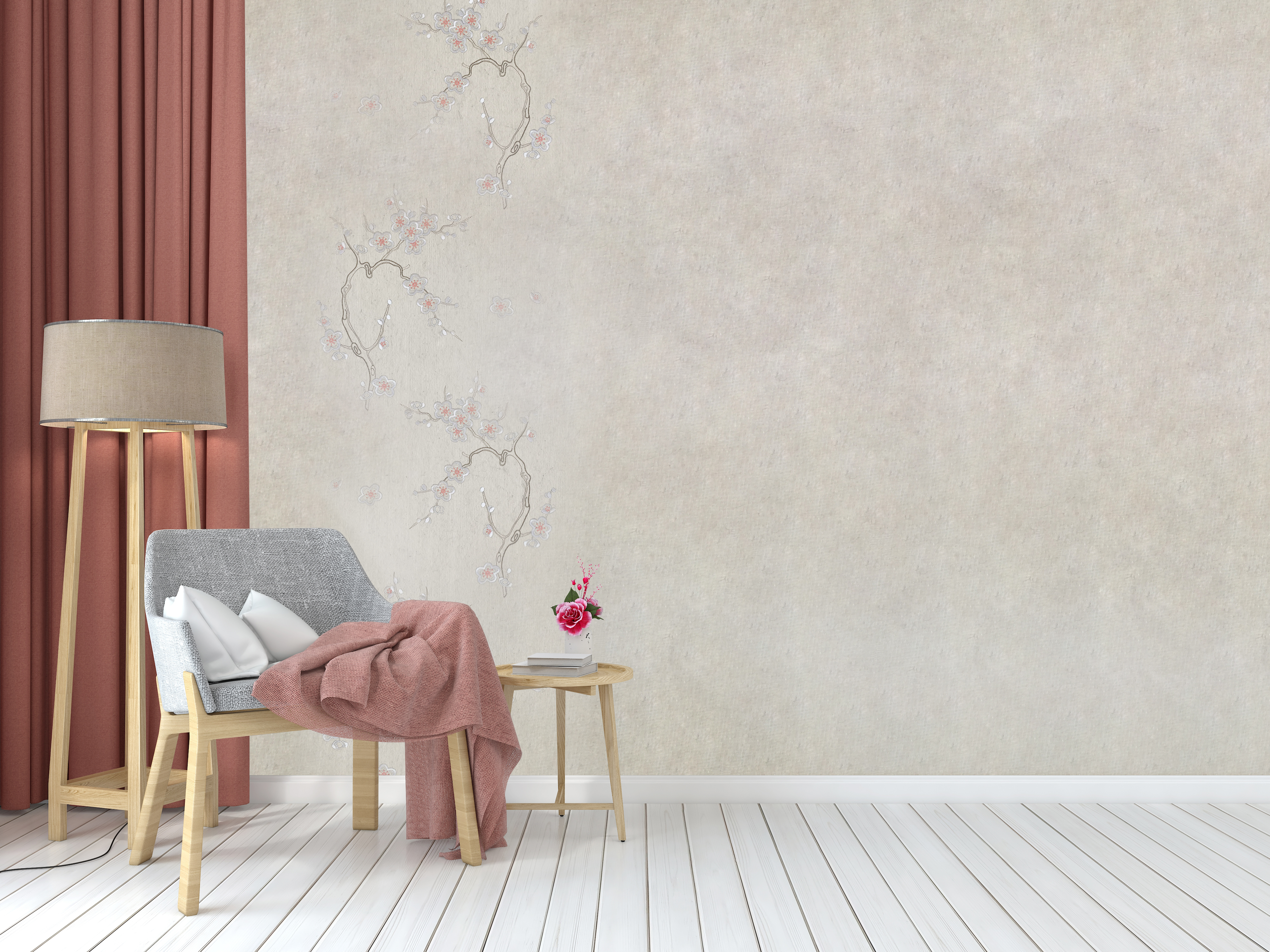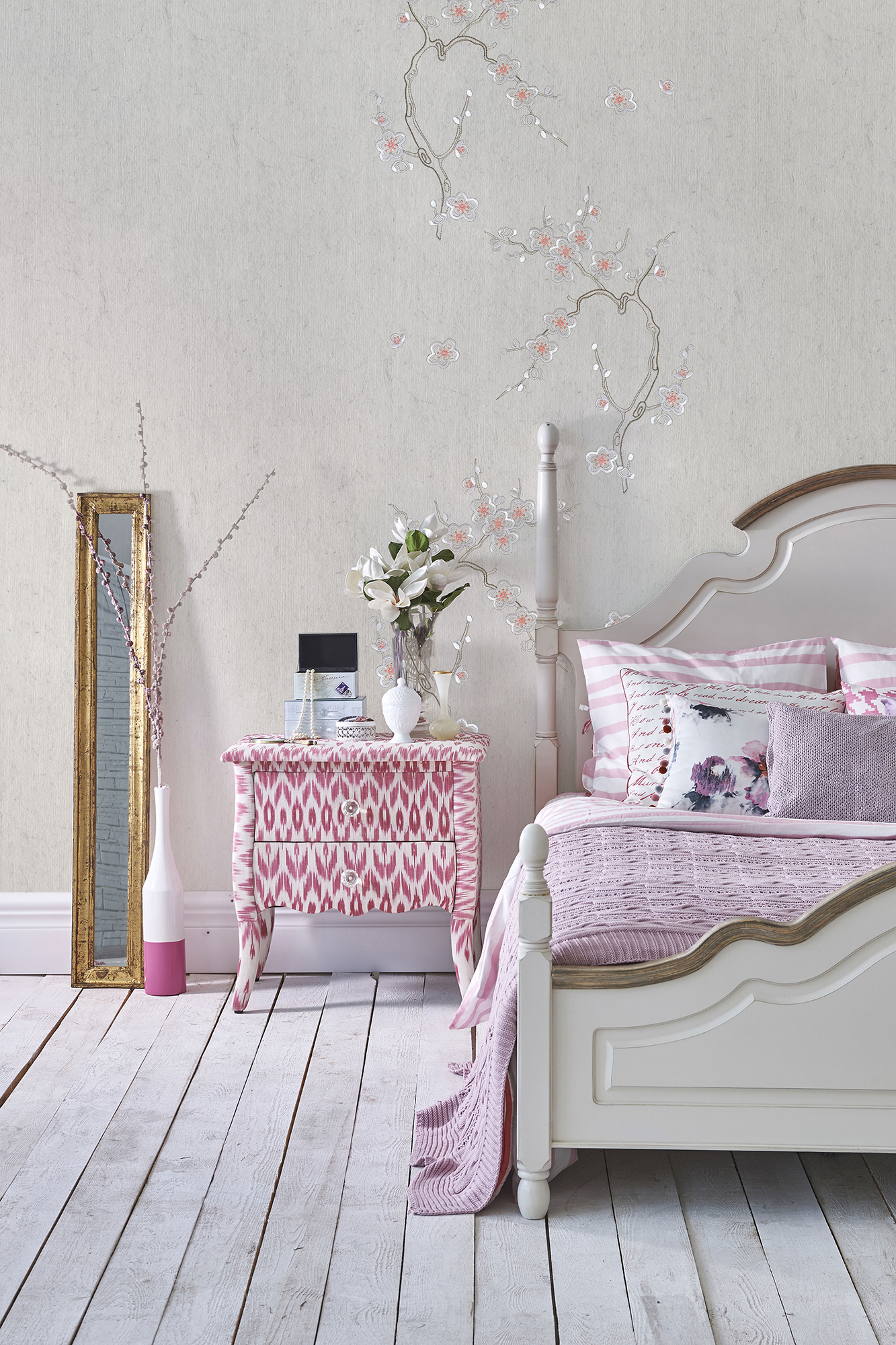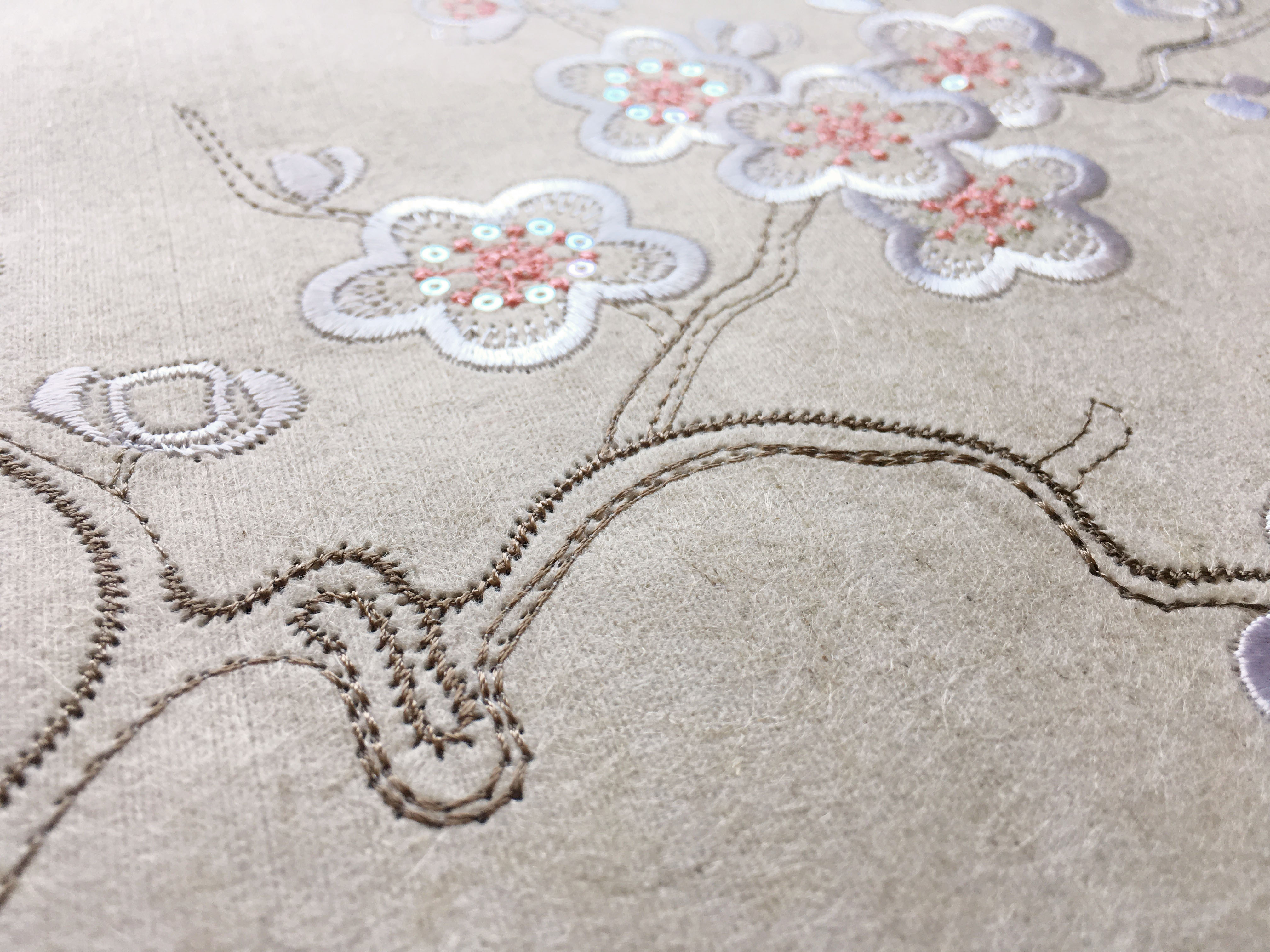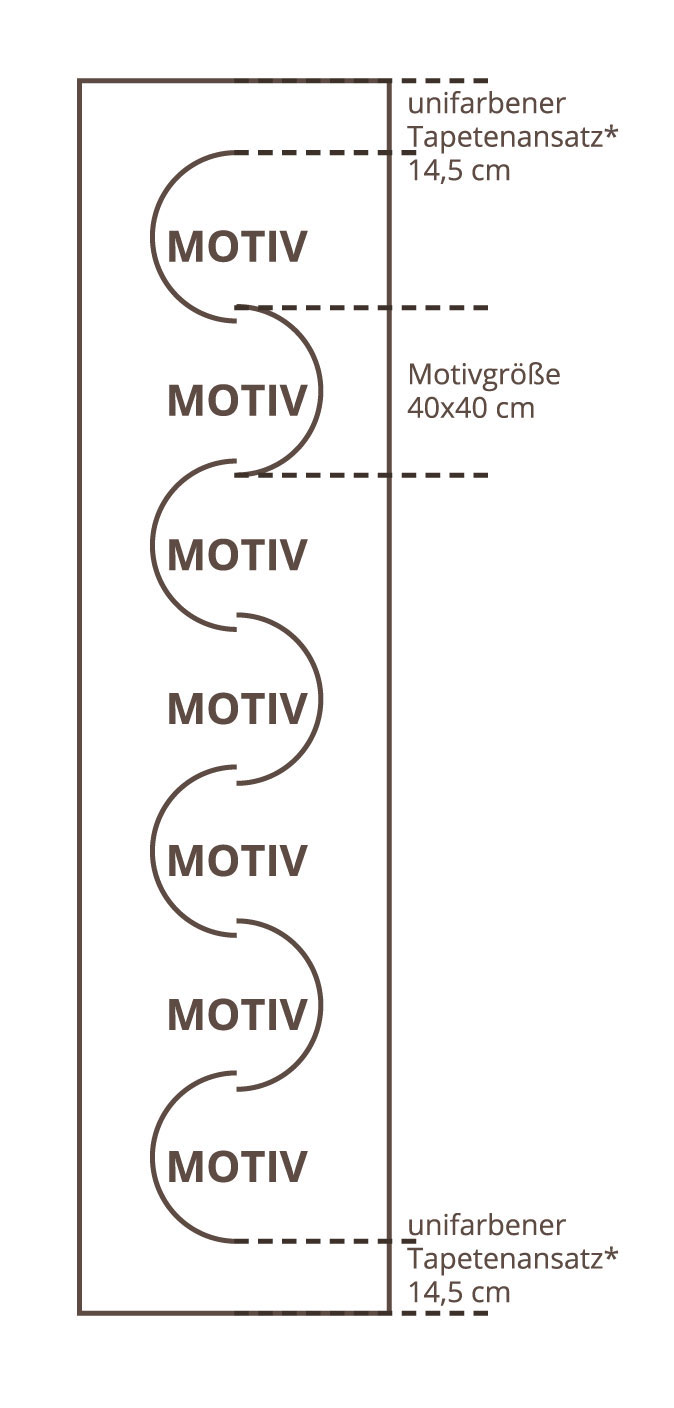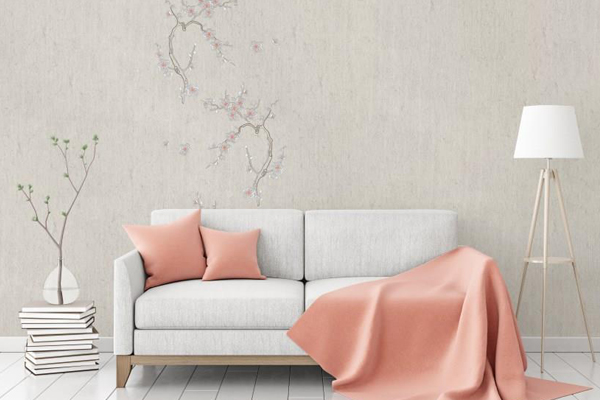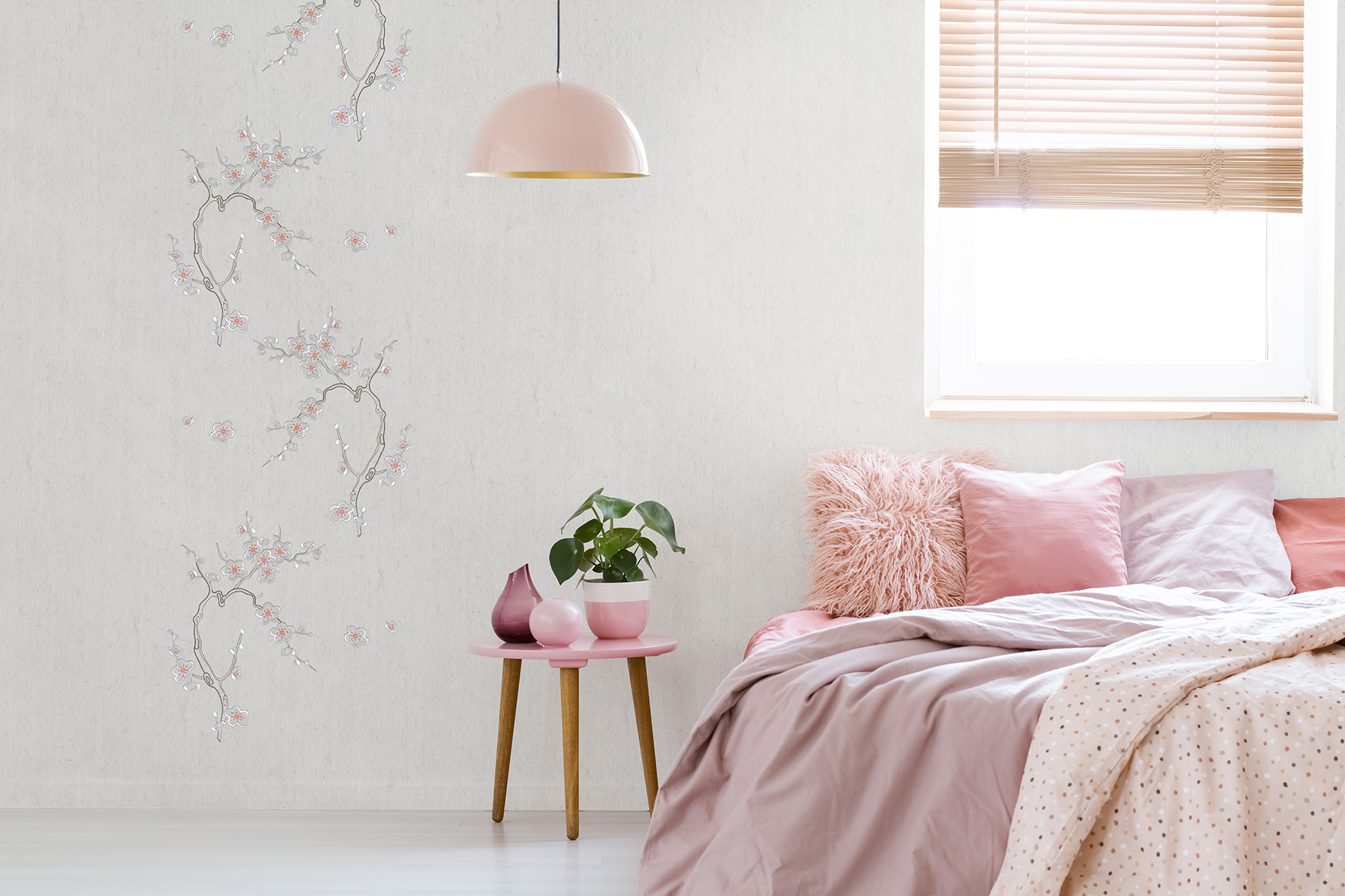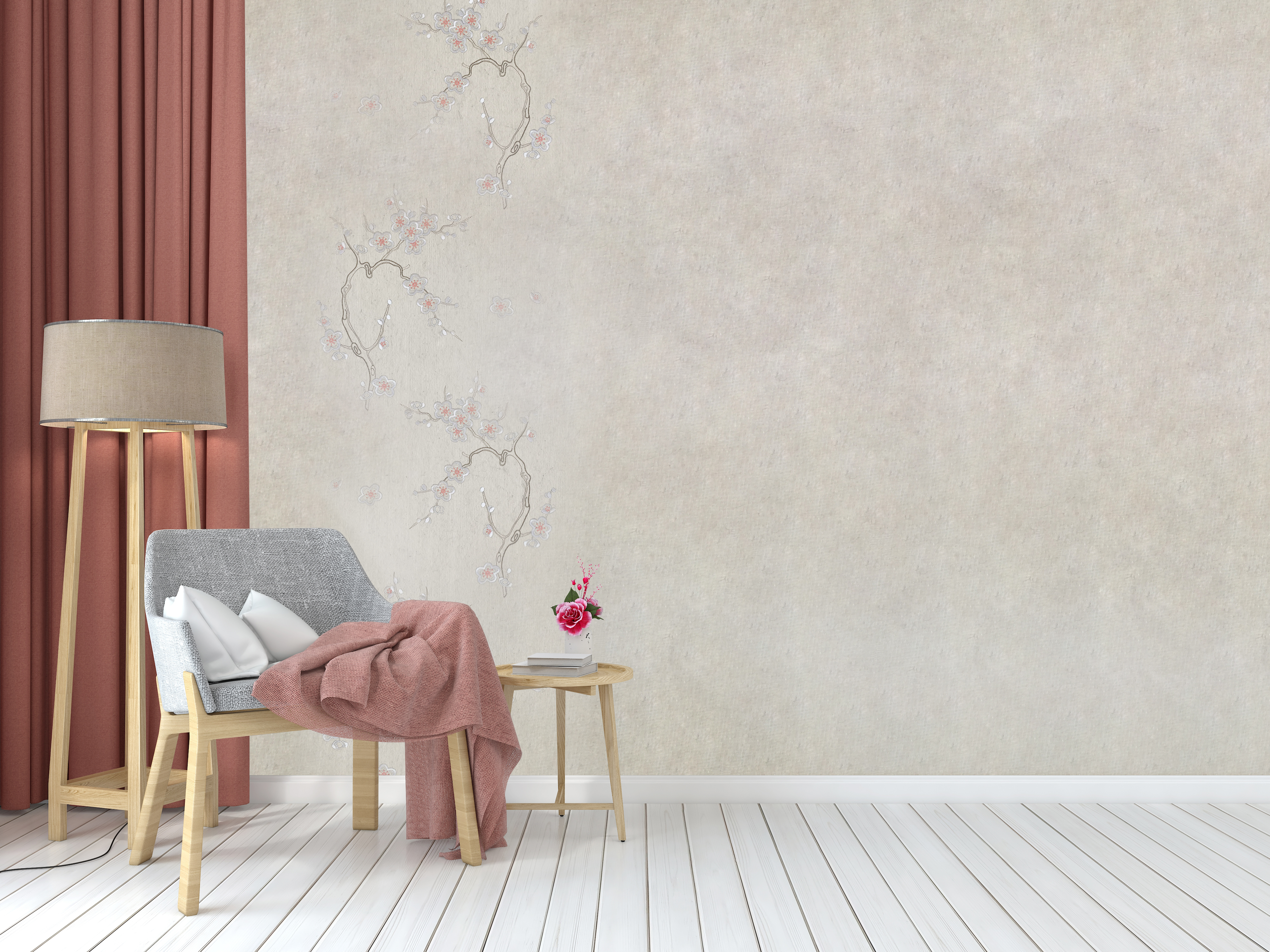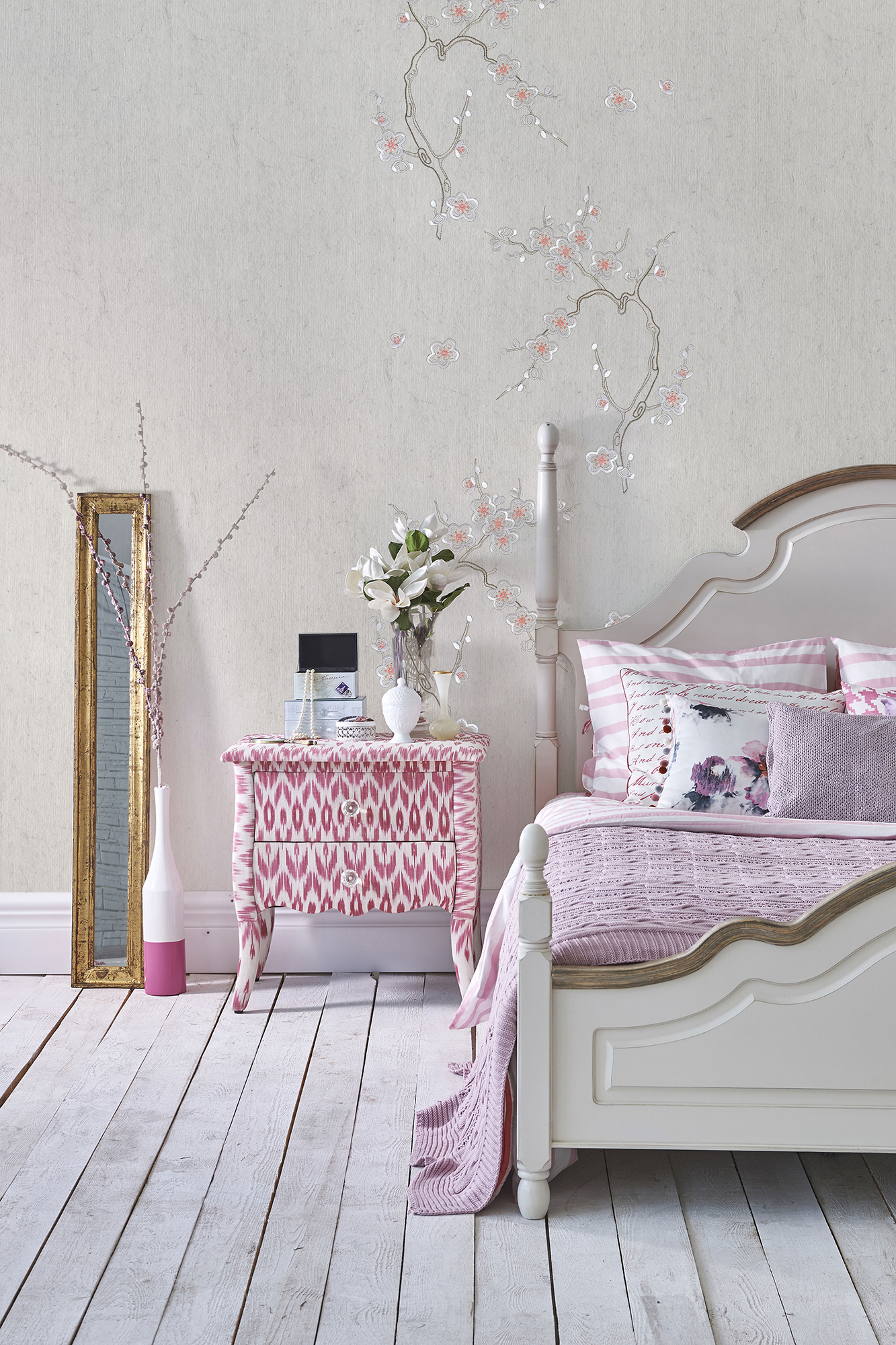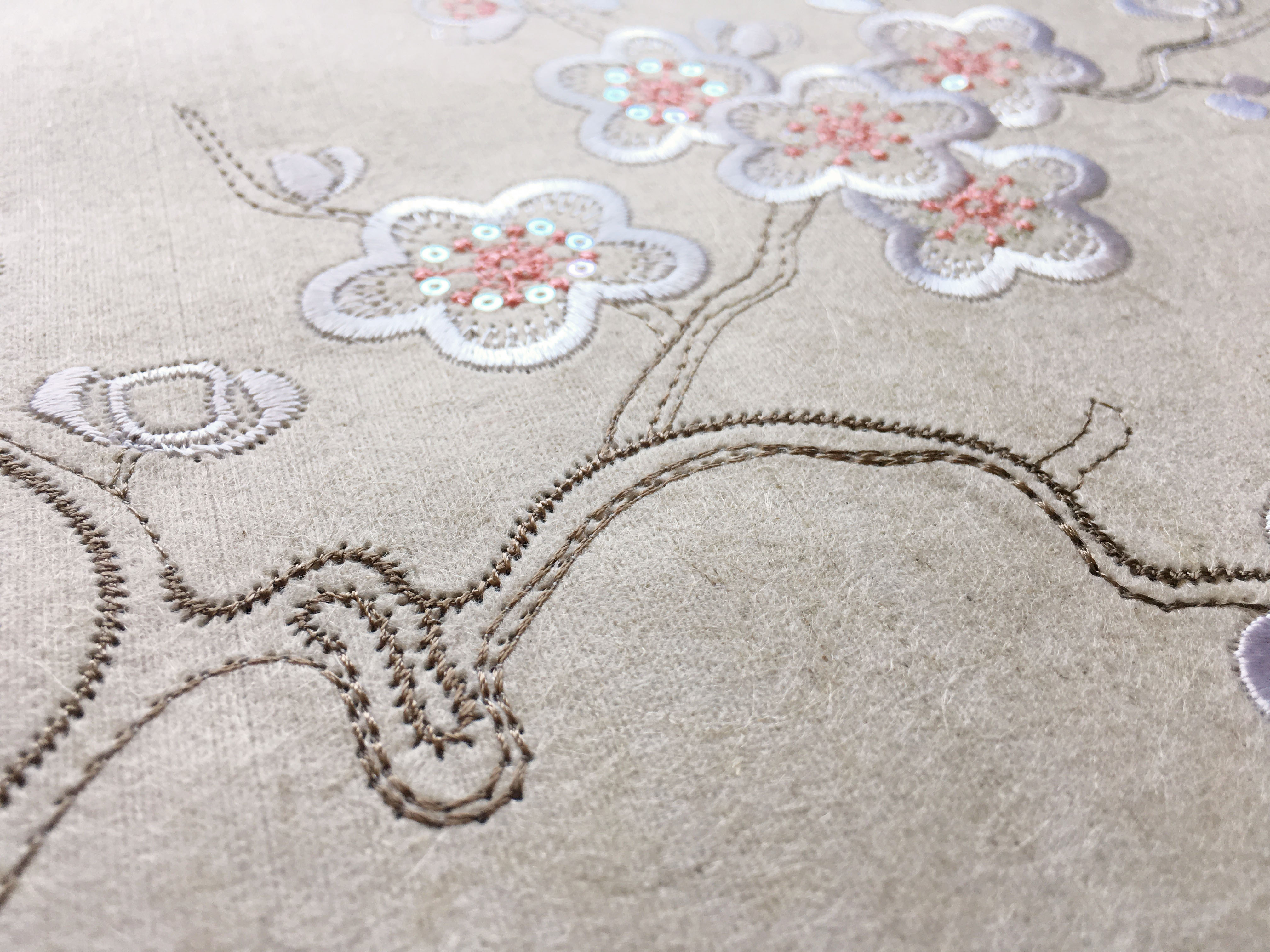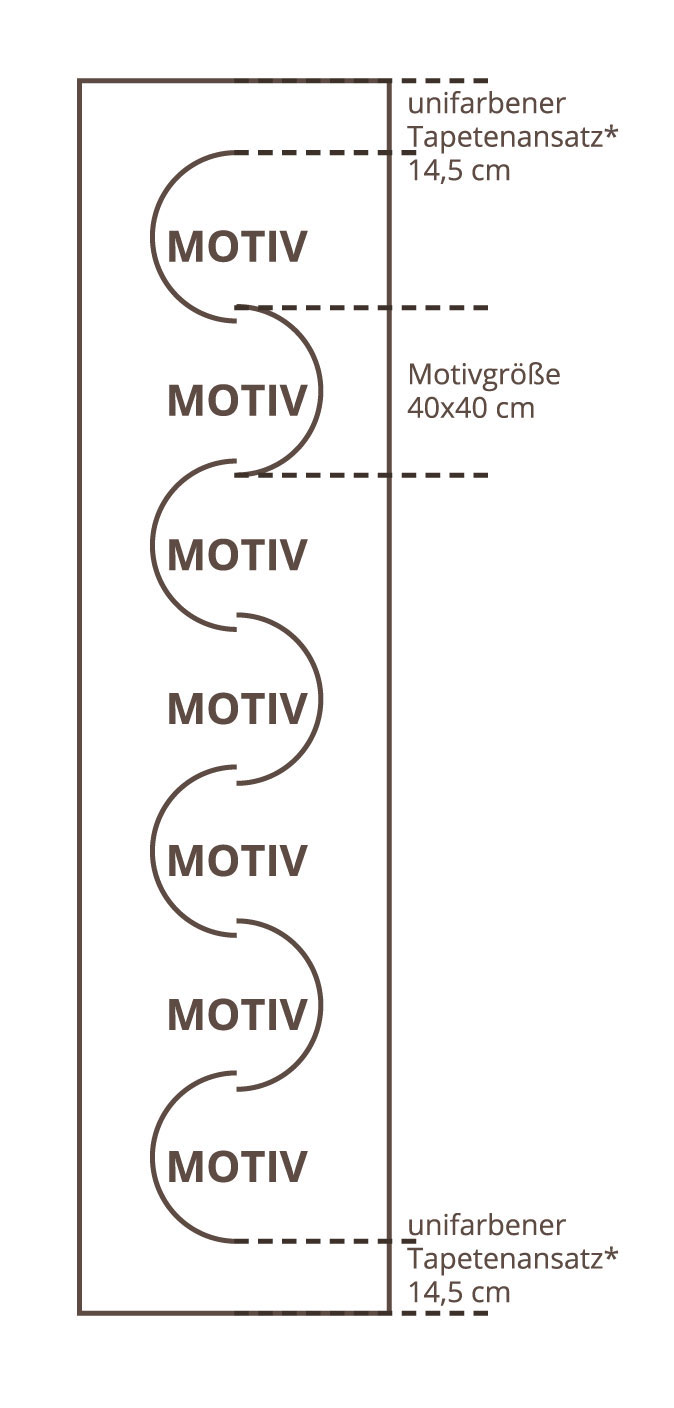 Product number:
02525.99-TRL00078
Product information "Flax Wallpaper embroidered "cherry blossom""
The "cherry blossom" design is embroidered in white, pink and brown and brings a spring vibe to your wall. The applied sequins glisten elegantly in the sunlight and give the wallpaper its individual character.
A strip of wallpaper is 53 cm wide and 280 cm long and thus suitable for all room heights. The wallpaper can be cut flexibly to your own room height.
Each wallpaper strip is embroidered with 7 cherry blossoms, at the beginning as well as at the end of the embroidery pattern there are 14.5 cm unembroidered flax wallpaper to allow easy trimming and central alignment of the embroidery pattern on the wall.
Click on the following link and get more information about our flax wallpaper: Flachstapete_Flyer.
Hints:
very good light resistance
washable
small stains can be dabbed off with a damp sponge
completely dry removable
when renovating, the wallpaper can be removed dry from the wall without leaving any residue
paste the wall
the wall is pasted with glue, not the back of the wallpaper
The flax wallpaper is a natural product consisting of flax and viscose fibers. Therefore, there may be slight color variations between the wallpaper rolls, which we cannot influence. These do not justify a complaint.
Tip:
For the application of the flax wallpaper on the wall we recommend our flax wallpaper glue. It consists of pure methyl celluloses of different fiber lengths. Guaranteed without fungicides, preservatives or synthetic resin additives. The flax wallpaper glue is available here in the online shop.
Properties "Flax Wallpaper embroidered "cherry blossom""
Areas of application:

wall decoration

, wallpaper

Product features:

breathable

, climate-regulating

, compostable

, environmentally friendly

, health-friendly

, heat-insulating

, soft to the touch

, sound-insulating

, tear-resistant

, uv-resistant

basic price per m²:

134.74 €

basis weight:

130 g/m²

care instructions:

applicable with Norafin flax wallpaper glue

color(s):

silver/nature

fiber blend:

65 % flax / 35 % viscose

size:

53 cm x 280 cm