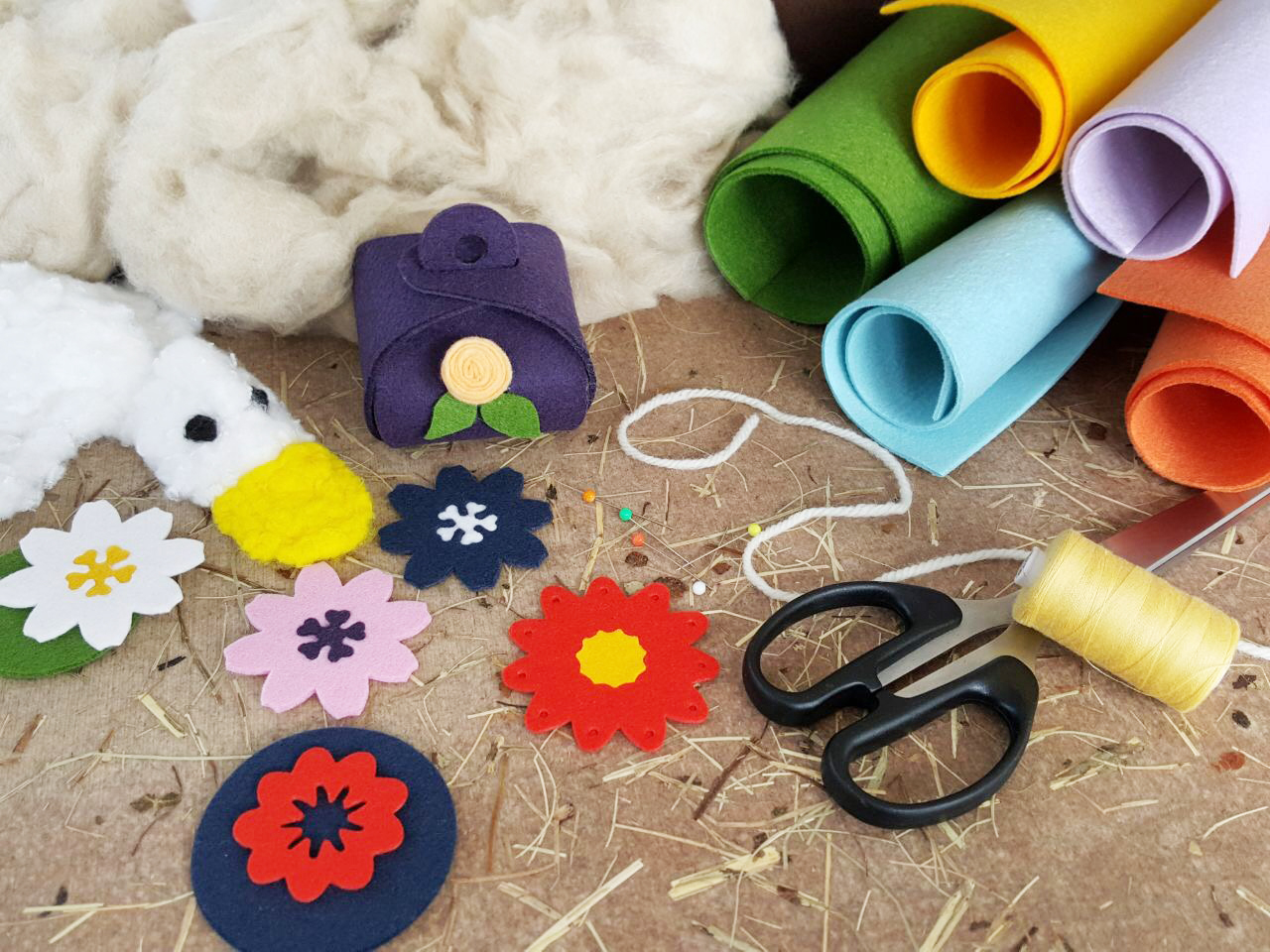 Handicraft & Decorative Nonwovens
Nonwovens for Handicrafts and Decoration
In our production process, we attach great importance to careful use of raw materials that are becoming rare.
With us you will find a colorful and varied product range in the most diverse processing stages. The nonwovens can be ordered by the linear meter directly from the roll, but also in practically punched A4 blanks. We also offer a colorful portfolio of die-cuts for decorating the nonwovens.
For the tasteful decoration of festive tables we offer placemats in various sizes and shapes, which can be completed with matching or contrasting glass coasters.
You can even find enchanting jewelry boxes made of nonwovens in our shop.
Our colorful handicraft and decorative nonwovens all have a thickness of 2.5 mm – 3 mm (550 g/m²), are made of 100 % polyester and are suitable for creative work of all kinds. Soft to the touch and with a high-quality fiber structure our quality nonwovens are ideal for individual handicraft creations, window pictures, carnival costumes as well as for the decorative enhancement of special occasions such as children's birthday parties,the start of school or wedding events.
Both sides of the handicraft nonwovens can be used, they can be cut, glued and processed without any problems, which makes it especially interesting for felting work with children. All of our 100 % polyester crafting nonwovens are also certified according to STANDARD 100 by OEKO-TEX, product class 1 (16.0.90034 HOHENSTEIN HTTI) and are safe for babies and toddlers.

In addition, the nonwovens do not fray out, so they do not need to be hemmed and can be sewn easily – properties that are particularly useful when decorating creatively for special occasions such as weddings or the start of school or when sewing smartphone cases, handbags, key rings etc.
And the best thing about it: We ship our handicraft and decorative nonwovens free of charge throughout Germany.

Go on a shopping spree and be inspired by our nonwovens.