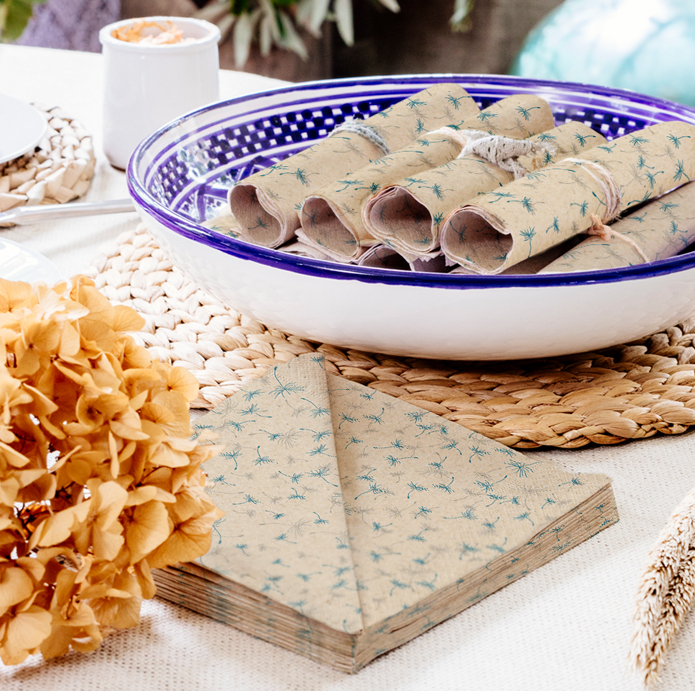 Decorate naturally...!
NATURALS by PAPER+DESIGN draws its inspiration from the flax plant – a sustainable natural product that enjoys a long tradition in our home region of the Erzgebirge. You can rediscover this puristic charm in this collection, with napkins made of 100 % recycled tissue and table runners, placemats and coasters made of 100 % flax fleece.
We are proud that this naturally beautiful product line has been created through the cooperation of our two companies from the Erzgebirge region and that we can now offer our customers a collection that is not only a visual eye-catcher on every table, but is also made of renewable raw materials.
Here you can learn more about the history of flax cultivation in the Erzgebirge.
By the way... we send you the NATURALS by PAPER+DESIGN products free of shipping charges.